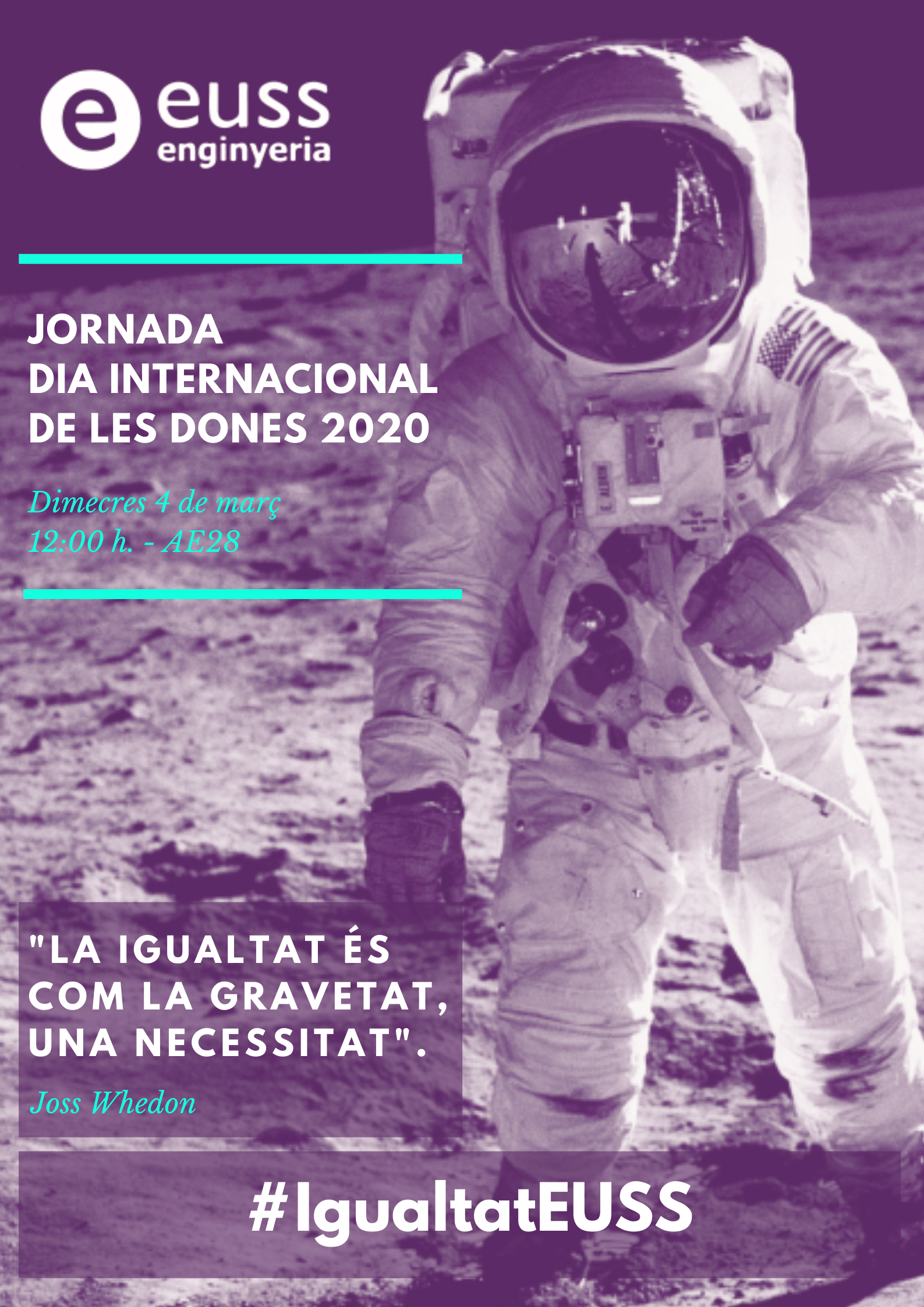 On the occasion of 2020 International Women's Day, the EUSS has prepared activities with the objective of raising awareness among our university community of the importance of achieving real and effective equality between women and men in the field of engineering.

'Equality is like gravity, it's a necessity' is the motto of this protest day, which hosts the conference "iterem, working every day for equality" by Miriam Blanco, who will present the case of success of iterem, a company that has made a very strong commitment to equality since its inception by hiring women in different positions. At iterem, they are specialized in process-based services and solutions as well as they accompany organizations in their digital transformation.

Next, there will be a round table moderated by the EUSS lecturer and PhD in Physics, Iria Fraga. The aim of the session is to give voice to different women who work in the engineering field to give us their vision on gender equality in this sector traditionally linked to men. The round table will feature the following women:
Brenda Dalmau, electrical engineer, alumni of the EUSS and responsible for the fields of engineering, coordination and management in the family business Instalaciones Enrique Dalmau;
Mariona Martí, mechanical and industrial organisation engineer, alumni of the EUSS and Logistics Process Engineer in Mango;
Alicia Martín, alumni of the EUSS and chemical and electrical engineer at INTEMAN and IDM, family businesses where she holds positions of responsibility;
Dolores Rexachs, PhD in Computer Engineering and senior lecturer in the Computer Architecture and Operating Systems Department of the UAB;
Miriam Blanc, Bachelor's Degree in Mathematics, founder and Project Manager at iterem.