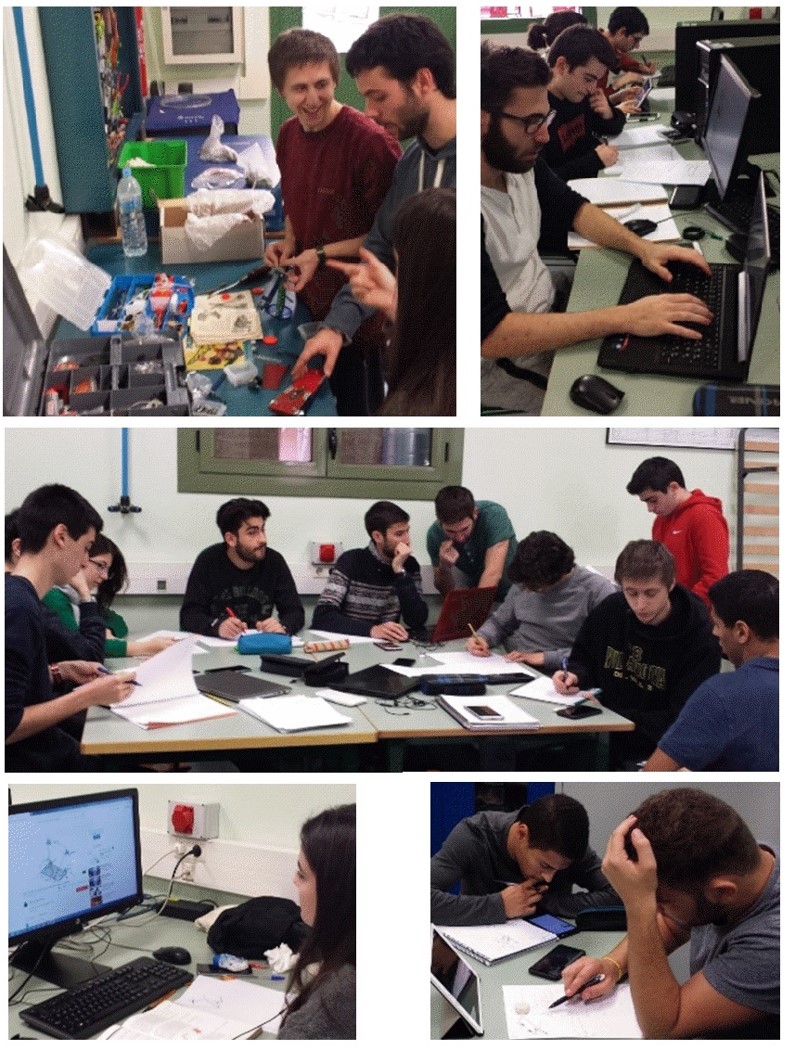 Engineering Education is continuously evolving towards adapting to the new demands of the engineering profession. Today's industrial society is characterized by the rapid technological developments, huge amount of available information and global networking possibilities. In this context, engineer students are nowadays expected to develop, together with classical technical skills, excellent skills in life-long learning, research of information, multidisciplinary knowledge, creativity, planning, decision-making, teamwork and communication. Active-learning methods in which students are engaged in different hands-on, problem-solving and open inquiry activities, have been shown to be effective to obtain deeper understanding as well as to help developing non-technical skills in Engineering Education.
For more than 20 years, we have carried out at EUSS research on collaborative, active-learning approaches, project and inquiry-based learning, ICT-supported methods, competence development etc. These methods are in line with the "Engineering by Doing" logo of our University.
At present, the most important research lines are:
Study and Research Paths (SPRs) applied to Engineering Education: we have recently shown the potentiality of SRPs, grounded on the Anthropological Theory of the Didactics (ATD), for enriching the learning subjects of the Engineering degree. The SRP is triggered by an "generating question" (Q0i); the active search for an answer leads to other sub-questions and partial answers (Q-A maps). The SRP combines moments of study with activities of inquiry, using different resources (Internet, literature research, experimentation, simulation, discussion with experts and peers etc). A number of SRP courses have been designed and implemented at EUSS (e.g. in Strength of Materials, Theory of Machines and Mechanisms, Continuous Media and ICT) and others are currently under development (Chemistry).
Integrated Projects: in this approach, different traditionaly compartmentalized subjects are merged into a single course, and students learn in an heuristic way the technicall and soft skills associated to them while working on a practical project. Integrated projects merging the courses on Electronic Technology and Digital Electronics and Microprocessors have been running at EUSS since 2011-2012. At present this teaching format is being extended to other matters of the Energy and Mechanical Engineering degrees.
EUSS Researchers
Dra. Elena Bartolomé, Sr. Salvador Bernadàs, Dr. Ignasi Florensa, Dr. Miquel Angel Amer, Dr. Carles Luque, Dr. Andreu Moreno